"Reality Life Coach"
Parents & Teens
Ask me, Stephanie- Any life question?
Get it in while you can!
Do you have a bad relationship with your teen? Do they seem distant, angry or even suicidal? Do you have questions you would like to ask somebody, other than friends and family? Does your teen have thoughts, ideas or opinions, they would like to express, but don't believe anyone will take them seriously? Is your teen depressed or under a lot of pressure? Is your teen on drugs or drinking? Are you wondering whether or not your teen should or shouldn't be in a certain love relationship? What about, if you are in the right religion or church? You have the knowledge, but do you have the wisdom to fix their problems?
What about judging your teen's situations and then finding out your judgment was wrong and debating whether you should apologize or not? What about your teen finding their purpose in life? Are your priorities in order to help them? Are you living right and what do you have to start or stop doing, to help them become better people? Have you ever thought that something might be wrong with you...you can't put your finger on it, but your teen can, yet you won't listen?
I can give you answers! Try Me!
What is your question?
First Consultation is free!
Contact me by email or phone:
Something Useful, Inc.
240-640-0428
​
​
​
​
​
​
​
​
​
​
​
​
Check out my new single, "Get it in." I wrote this song because I've been to parties, clubs, and events, where people just sit and not participate in the fun. Watching them do the same thing they could have done at home, always leads me to pull even strangers by the hand and push them to the dance floor and enjoy the moment. Sometimes it would work and sometimes it wouldn't, but I never stopped trying. I could go to a party and still do, dance to every record played. I would think to myself, "If I don't have fun for myself, who is going to have fun for me?" When I looked around, there was not one!
​
This made me think about everything else in my life. If I don't get a job, whose going to get it for me? If I don't go to school, who's going to go for me? What about losing weight, exercising, swimming, eating, sleeping, breathing, grow, practice, laugh, or even go to the bathroom, etc? Who is going to do these things for me? There are certain things in life only I can do and no one else.
​
So, get it in while you can, because life is too short to wait on others to make you happy. The next time you go to a party or do anything that has the slightest chance of making your life worth living...get it in while you can!
Listen to this song and become a believer in yourself.
​
https://soundcloud.com/user-68687979/get-it-in-while-you-can
​
​
Have fun watching this children's video and look out for more videos to come!
Musical Genius Patrick Peyton, behind
"

Get It In

"
Patrick Peyton...
Is the musical genius, behind this song. The lyrics were written by Stephanie Harris, but the awesome vocals and music were produced by Mr. Peyton.
​
Mr. Peyton, is the owner of Pittipad Studios in Maryland. He started playing drums around the age of eleven. He began writing songs during his later years in high school. While, playing timpani and percussions in schools, churches, and orchestras, he acquired his own equipment and now produces his own music and for DMV local artist.
Hello, I'm Stephanie Harris and I'm here for you. Ask me any life frustrating or demanding question and I will help you all I can, to answer it. I want to make your life the best it can be! Try me!
I just want to say thank you! Stephanie, you help me understand why my son has given me so many problems. I have tried everything to get him to do right, but your advice made me and my son realize what was missing. I wish you the best.
Tabatha Sanders
Thanks Ms. Harris. You are so wise. I have learned so much from our conversations. I didn't know what religion to follow, but you help me understand. Thanks and best wishes always.
Julia Watkins
You are the truth Stephanie. I thank God for you. My wife and I have fallen back in love all over again. We were headed for divorce, but now we are a family again. Our children even get along better.
Frank Donaven
You are the greatest! I was torn between my mother and mother-in-law. Both of them want so much from me and it was driving me crazy. I wanted to make them both happy and you helped me. Thank you! I will never forget you.
Zera Peterson
You were absolutely right. I thought I was losing my mind, but you brought me back to reality. Now, I'm walking every day, singing Karaoke at the club and I've started swimming lessons. For the first time, I'm living and having fun. Your coaching is truly an inspiration and exactly what I needed in my life. I'll be calling you in two weeks for more.
Johnathan Mitchell
Have a laugh and watch all 4 videos!
Have you figured out whom you are living for?
Some people live for God

Some for their pets

Some live for their children, parents and other relatives.

Some live for their jobs.

Some live for the love of money.

Some live because they just don't want to die.

Some because they love life.

Others live because they are forced to.
Think about this question very carefully and if you only chose one...and if it's not the first one, you definitely aren't as happy as you think you are.​ True happiness can only come from God and his son Jesus Christ!
​
Schedule Free
Consultation
Contact to me....tell me what's on your mind. There is a great

chance I can help!
An outside, honest Godly opinion can lead you in the right direction.
​
Warning:

Don't expect a Godless, faithless person to give you good advice.
​"Being deeply loved by someone gives you strength while loving someone deeply gives you courage." – Lao Tzu.
What are you missing in your life?
Love, hope, a job, peace, food, vacations, friends, money?
If God gives you all these things, how do you pay God back?
Contact me at:

Somethinguseful@msn.com and I'll tell you exactly how. Don't be surprised when you find out, you've been paying him back the wrong way.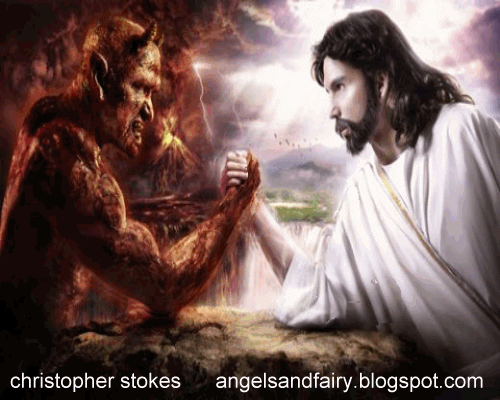 You can't focus at work because your kid is being bullied at school...
What do you do?
Visit the school

Talk to the Principal

Have a meeting with the child's parents, including all involved

Make the children sit and talk about their situation.

If nothing works, call the police while you're at the school and let the police sit and talk to them.

Order my book

"The Wonders of Monkey Mac!"

and your children will learn how to discipline themselves.
"The Wonders of Monkey Mac!"
This is a wonderful, educational book (ages 7-13) that teaches kids about how to deal with real-life situations. It's a comedy about three boys and a monkey who becomes best friends. They build a go-cart and race against some kids at school, only to get in a lot of trouble, with a goofy cop chasing them down.
Based on a scientific experiment, your kids will learn, math, science, and Spanish. They will learn how to deal with bullying, sibling rivalry, stealing, lying, being different, and many other situations. They will enjoy visiting Snacker Packer Stacker's Land and become great Snackerpackerstackians, stacking riddles, rhymes, and sing-along songs. They will create their own funny-named snacks called, Snacker Packer Stackers. Most importantly, they will learn lessons of faith, hope, and love.
Hi, I'm Mac! Coming soon are my hand-held, portable, preprinted whiteboards with educational charts. These charts come attached with 2 dry-erase markers. Design for grades Pre-K thru 6th, children will have the opportunity to gain a photographic memory using these boards along with readying my book, "The Wonders of Monkey Mac" available on Amazon.
NOTE:

Amazon is asking for

$9.99

for the
kindle E-Book. I have asked the price to be

.99

cents, from day one. Amazon...show your love...nobody left behind! Vote Snackerpackerstackian way

.99

cents for E-Book!
Get ready! These books are coming soon!
H

ave you ever read a book of God and Satan actually having a conversation? I'm talking word for word, back and forth. Wouldn't you like to know how they communicate? Do they debate, argue, fuss, or even fight? Do they say they love or hate each other? What do they say about us humans and how do they both empower, complain, punish or react to the sins we commit on earth? How does God reward us when we obey his word? Does the devil reward his demon followers? Who punishes us, is it God or the devil? Why does God allow evil in our lives? I will answer these questions and much more. Order this book today!
​
New Book - "How to Meet God in 3 Hours?"
"How to Meet God in 3 Hours!"
Suppose you've been a non-believer and for some reason, you decided to try God. Or, suppose you only had a short time to live and you want a personal relationship with God, this book is the easiest and fastest way to get to know him.
This is a funny, but real-life stories of understanding God and what he expects from you and what you can expect from him, in order to have a personal relationship with him. It is written for people who don't understand God and the whole "Bible" thing.
The Bible can be confusing for many, but this book breaks it down to exactly what you need to know, do, say, eat, judge, pray, believe, see, feel, touch, laugh and cry about to God, Jesus, and man on earth.
Bad teens, atheists, problem family members, people on drugs or drink too much need to read this book. This book will put their life on the right track, but most importantly, get their ticket to heaven. Save your love-one today and order this book today!
Get ready to laugh at this comedy!
Charles is excited to meet the woman of his dreams. That special one that he would love and cherish forever. After dating 25 women, he needs your help because something seems to be wrong with all of them. Find out in this comedy, whose right and whose wrong.
25 Boy Friends
Is there something wrong with them or me? Hi, I'm Belinda and after dating 25 men, you would think at least one would be perfect for me. Help me in my confusion. Have fun reading this comedy about my relationsip with these men and tell me who is the problem.
"Meeting in God's Office"
YouTube -

A must watch 13-series Video Movie!
This animated video is my belief of how and why Jesus came down to earth. WARNING!!! This movie needs a few corrections but it's filled with wisdom and wisdom only comes from God. God also says a few curse words when he is angry. So if you can't handle a curse word, don't watch these videos!!!
This depicts the God and Jesus I serve. My God. If your God and my God do and say things differently, then we do not serve the same God.
​
If you watch these videos, you will understand everything from the beginning of time to how and why Jesus came down to earth. Find out what happened to the dinosaurs, Adam and Eve, Noah and the Ark, etc. Listen to how God and Jesus communicate. What do they say about Satan? What do they say about us humans? You may have your own belief, but let's do a comparison by watching all 13 videos and tell me what you think.
​
Understanding your purpose in life!
Everyone has a purpose in life and this includes you. Yes, God has a specific purpose for you. That's right, you are different from any other human being on earth and that's what makes you special with a purpose. The problem is, many of us can't figure out what that purpose is. Sometimes, people are born with a God-given talent like artists, athletes, singers actors, comedians, and dancers. Some people earn their gifts through good parenting, education, or from an environment that teaches them a gift they love and use for the betterment of everyone. These are your doctors, lawyers, engineers, teachers, school bus drivers, cashiers, secretaries, preachers, childcare providers, construction workers, etc. But, did you know that the mentally ill, physically disabled, drunks, alcoholics, killers, and thieves have a purpose too? Yes, unthinkable isn't it? Yet, they too serve a purpose. Satan works unknowingly for God.
Everyone and everything God created has a purpose. A thief, murderer, and rapist can repent and become a great help in catching other criminals. An alcoholic and drug addict can help others recover. A mentally ill, homeless, or disabled person can humble us to care when we would otherwise look the other way. Some people's purpose is just to take care of someone else and that's it. Simply being a good parent or guardian. It may not look like much to you, but it may mean the world to God.
God doesn't want anyone of us to suffer from anything. Unfortunately, people are so full of the seven deadly sins, we are punished for the wicked and evil things we do. We also are blessed for the good things we do. No matter how you live your life, good or bad, you still have a purpose.
How do you find your purpose in life?
Grab a piece of paper right now. Nope, don't read any further until you go get it or use your phone to take notes. Are you ready?
​
First, write down only 2 things you like to do and what comes easy. Is it cooking, dancing, telling jokes, sewing, care repair, helping others, teaching, sports, working, song or book writing, storytelling, taking pictures, running, preaching, acting, farming, caring for animals, or building things?
​
Second, what can you give or express to family, friends, associates, and to the rest of the world the reason why you like to do these things? Basically, if you love to cook, what would your dream job be? Okay, If you like car repair, what would be your dream job? Which one would you pick on your list, if you had to do it for the rest of your life? You can only choose one.
​
Third, now that we have narrowed it down to one thing, it's time to work on your dream, at which you will find your purpose. Let's make this dream a reality first, so stay focus. All we need now is a plan to make the dream come true.
​
Is it God's purpose for you? Absolutely! How do I know, because it is what makes you happy and gives you great love, joy, pleasure, peace, and satisfaction, which is what he wants for each and every one of us. Furthermore, you will share that happiness with others and they, in turn, will spread that same happiness with more people and it will spread like a field of beautiful flowers. The only way you will know, it's not God's purpose for you, is if it selfishly hurt other people to accomplish your dream.
​
Fourth, let's say you picked car repair. You must now develop a plan of action. Do you have any experience? Do you need to go to school? Do you want to work for someone else or own your own business?
​
Let's start here:
Business Cards, as cheap as 9.99 for 500 cards on Vista Print.

Business License - Get a free business TIN License number at IRS.com - You only get one license, so make sure the name you give your business is something you love. Sign up as a sole proprietor. It only takes 5 to 10 minutes to do and you will have your license minutes after you complete your application.
​
Now, that you have your cards and business license, it's time to get to school to learn more of if you think you know enough, it's time to get to work.
​
If you don't have any money, you can either save up, buy tools along the way or partner up with a friend, who loves to work on cars too. You can use your own garage, someone else space or rent a street-side storage unit. In the beginning specialize in just a few particular things, like fixing tires, breaks and oil changes. Put you a sign in front, hang up your TIN Certification and you're in business. You might think your garage is your purpose, but it may be deeper than that. It could be giving your customers advice other than taking care of their cars.
​
Of course, depending on your state, you need to get a business license from the State and open up a business bank account, but these are also quite easy to do.
​
No matter what dream job you chose, it can and will help you find your purpose.
​
Only you can build your dream, because only you really know, what brings you joy. If you are still not sure, I can help you figure out your purpose, just contact with any question you have about life, family, love, purpose, etc.. and let's talk. Your first consultation is free. Somethinguseful@msn.com.
​
​
​
Housewives and Househusbands should be pad a salary of- $115,000 per year for their work.
Yes, a housewife/husband is most likely overworked and underpaid. There is only one way to solve this problem. Marry a partner with money that can support you financially as well as emotionally.
If you marry someone that has less, it doesn't mean he/she loves you less, but expect sometimes to feel like your work is unappreciated, even when they share all they have.
​
If they are unable to provide you with good financial assistant, then you have to create your own income. Find something you love to do and create a business from it. Start an online educational course, so when the children get old enough, you can start your own career. Babysit other children, write a book, design or create a new gadget, or sell products on line you find at the thrift store, but do something. It's your responsibility to add income to the household. If your spouse takes on another job, then you'll never see them and become bitter and angry. Start your journey to making your own money today!
​